About P.B.Dionisio & Co., Inc. - Philippines Firearm and Ammunition Dealer and Importer

Company Mission:
To satisfy our customers by ensuring excellent quality of our products and services and at the same time supporting them to be role models of responsible gun ownership.
Company History:
Rooted in the Filipino values of solidarity, safety and sustainability, founding Chairman Paulino B. Dionisio established the company on September 26, 1950 operating as a sole proprietor with a license from the Military Police Command, Philippine Army dated July 30, 1946. This earns the company the distinction of being the pioneer Filipino enterprise in the local firearm industry. The corporate life of the company has since been extended to September 26, 2050.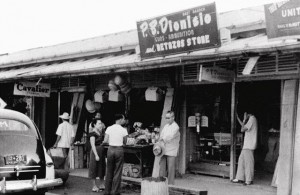 The company's first home was in downtown Rizal Avenue, Manila, where it operated from 1946 . The building became a landmark in the area for almost 3 decades. During Martial Law, the company had to cease all importation due to government restrictions. Despite many setbacks and challenges during those difficult times, the company was able to sustain its operations throughout the Marcos era. It was with the change of administration in the aftermath of the EDSA Revolution in 1986 that normal business activity was successfully restored.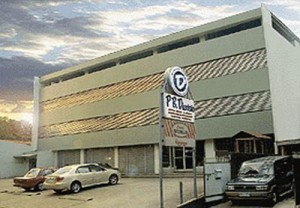 From the company's original location on Rizal Avenue, corporate offices were since moved to one of the largest commercial hubs in the country, Quezon City. The building is wholly owned by the company and is found at No. 27 Don Alejandro Roces Avenue, Quezon City, Metro Manila.
Today, P.B. Dionisio & Co. Inc. is still one of the largest and most recognized names in the industry and continues to sell the best international brands of firearms, ammunition, parts, and accessories. It caters to the needs of gun collectors, sportsmen, civilians, military men, police men, and other government agencies nationwide.

We have experienced staff assist you in processing your License to Own and Possess Firearm (LTOPF ) and gun registrations as required by Philippine Law. The requirements vary depending on the individual's place and status of employment. The fees vary depending on the caliber of the unit. For more details, please contact us today.
P. B. DIONISIO & CO., Inc.'s firing range was one of the first indoor firing ranges in the Philippines established in 1997.
Situated in San Francisco Del Monte, Quezon City for 2 decades and now we are on its new location, atop our main showroom at 4th floor PBD I Building, 27 Don Alejandro Roces Avenue, Quezon City.
The 18 meters Indoor firing range has 5-6 lanes with 3 bays for precision rifle marksmanship.
The company employs NROI certified range safety officers who are trained to assist customers with their needs and orient them about gun safety and proper gun handling.
For more details, please contact us today.
The P.B.DIONISIO GUN CLUB was established to provide our clients with a group they can learn & practice with on a regular basis. This hands-on experience will definitely train the shooter the essential skills and discipline needed to succeed in the sport of shooting.  For more details, please contact us today.
We provide Customization, Maintenance & Repair services. Our in-house professional Techno-Specialists are made available for most service requests. We are always ready to oblige and fill in your request for premium services such as regular/service cleaning & maintenance, repair or re-finishing requirements.  For more details, please contact us today.
We are proud of the products and services we provide.  As our valued customer, if you are unsatisfied with an item or service you paid for, then please contact us today.