P.B.DIONISIO & CO., INC., the Pioneer in Firearms and Ammunition in the Philippines, is proud to sell Beretta Gun Products.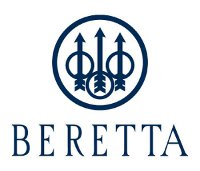 Fabbrica d'Armi Pietro Beretta S.p.A. is an Italian company born of the dream and capability of a renaissance craftsman. Thanks to the courage, vision and skills of its lineage, its name has earned international status for its high-tech content, performance and for the Italian style that distinguishes its products. Passed down through 15 generations of the Beretta family, the company was already active in Gardone Valtrompia in the 1400s and its work has been documented since 1526.
Beretta's output is approximately 1,500 weapons a day and covers just about the entire range of portable weapons: over-and-under and side-by-side rifles for hunting and competition in different calibers and finish grades, semiautomatic rifles and carabines, express double rifles, semiautomatic pistols (from.22 short to.45 automatic calibers), and assault rifles. An estimated 90% of Beretta's production consists of sporting firearms, with more than 75% of its arms being exported to about one hundred countries.
Shop at our main store:
P.B. Dionisio & Co., Inc.
No. 27 Don A. Roces Avenue,
Quezon City, Metro Manila
Philippines
Contact Nos.: 411-7444 to 47 / 373-3088
Fax No.: 372-2713
Store hours are Monday to Friday, 10AM to 6PM and Saturdays, 9:30AM to 3:30PM.
Email address: sales@pbdionisio.com