Buy the Akkar Karatay Tactical Shotgun from the P.B.Dionisio Guns and Ammo Store.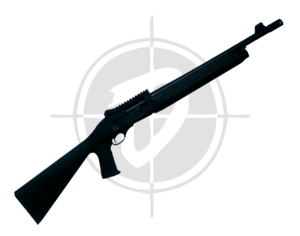 Akkar Altay Tactical Shotgun
Product Description
Akkar's product lineup includes pump action and auto-loading models for security, sporting, hunting, and IPSC competition in various calibers.
Akkar Altay Tactical
Caliber: 12Gauge
Model: AltayTactical
Capacity: 5
Action: Semi-auto
BarrelLength: 470mm/18.5in.
OverallLength: 1,041.40mm/41in.
Weight: 7.05lbs.
Shop at our main store:
P.B. Dionisio & Co., Inc.
No. 27 Don A. Roces Avenue,
Quezon City, Metro Manila
Philippines
Contact Nos.: 411-7444 to 47 / 373-3088
Fax No.: 372-2713
Store hours are Monday to Friday, 9AM to 7PM.
Email address: sales@pbdionisio.com
Product Type

Firearms

Firearm Type

Shotgun

Calibre

12 ga

Pistol Size

N/A

Weight

(kg)

3.175